It's that time of year again when we are making our push for the Florida AIDS Walk. Every dollar helps!
Would you like to walk with us? Please sign up for Mona's team at Florida AIDS Walk website, Captained by Mark Tigh, or swing by and grab a sign-up sheet at the bar! We need to know if you plan on walking and donating so we can get you a shirt for the walk. Join us for an amazing day of fundraising and friendships. We'll stop for some libations along the route. This year's headliners for the music festival on the beach are Deborah Cox and Jessie J. Then we'll all come back to Mona's Bar for an after-party!
Help us by making a donation and you'll get a card to hang up in the bar with your name! 
On Saturday, March 19, we will participate in a 5K fundraising walkathon along Fort Lauderdale Beach. Join us for an amazing day!
THREE WAYS TO PLAY!
Walk with us… $25 minimum donation… and help raise funds
Make a donation and get your name hung up in the bar!
Donate to the Florida AIDS Walk through their website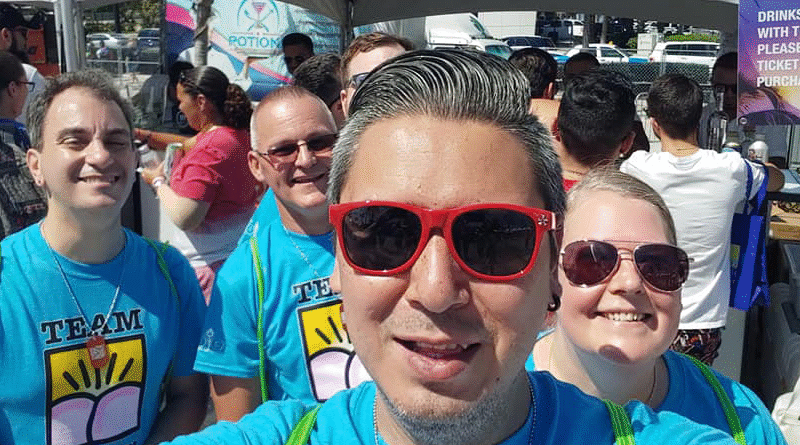 While HIV and AIDS have fallen out of the spotlight in recent years, the epidemic is far from over. An estimated 1.1 million people in the US are living with HIV, and 15% of them don't know it. The Florida AIDS Walk works to bring attention to this pressing issue, educate and inspire our community to work together, and end the epidemic once and for all. 
We walk for over 100,000 people living with HIV in Florida. We walk to remember those who no longer can. We walk to remind you that you're not alone. We walk for a nation. We walk for change. Please join our team. Together, we are making a difference!